there are so many lovely quotes and song lyrics that i read, and think to myself,
oh i should bookmark this!
yet i never do and they all get lost to me.
so from now on i'll be posting them all here.
❤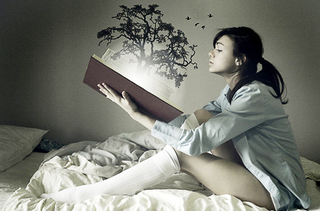 music

"we are born to become happy, and we live to make someone else happy."
→ Buono!, ロッタラロッタラ
(Buono!, Lotta Love Lotta Love)


"but have strength, we've made it this far."
→ 소녀시대, 힘내!
(Girls' Generation, Have Strenght!)




books


"why do people have to be this lonely? what's the point of it all? millions of people in this world, all of them yearning, looking to others to satisfy them, yet isolating themselves. why? was the earth put here just to nourish human loneliness?"
→ 村上春樹, スプートニクの恋人
(Murakami Haruki, Sputnik Sweetheart)


"only the dead stay seventeen forever."
→ 村上春樹, ノルウェイの森
(Murakami Haruki, Norwegian Wood)




pictures